Double-injection-molding-parts
Short Description:
The double injection molding parts is the injection molding part sof two different materials into the same set of mold, so as to realize the part formed by two kinds of materials. Some of the two materials are different in color, some are different in hardware and software, so as to improve the  and assembly performance of the product.
Double injection molding (Multi material synchronous injection molding) is an important molding process for plastic parts. Double injection parts have many advantages in process, quality, cost and benefit. Now it has been widely used in almost all plastic fields, such as electronic products, electric tools, medical products, home appliances, automobiles, toys, etc,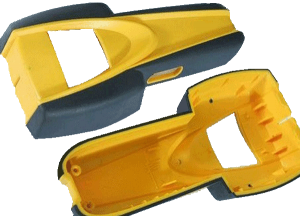 Double injection handheld case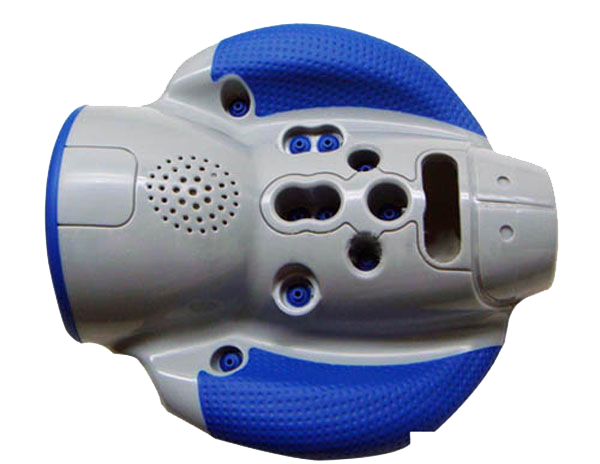 Double injection home appliance parts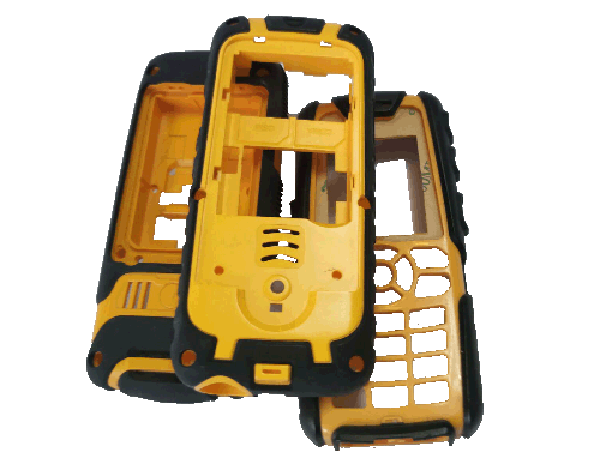 Double injection communication product parts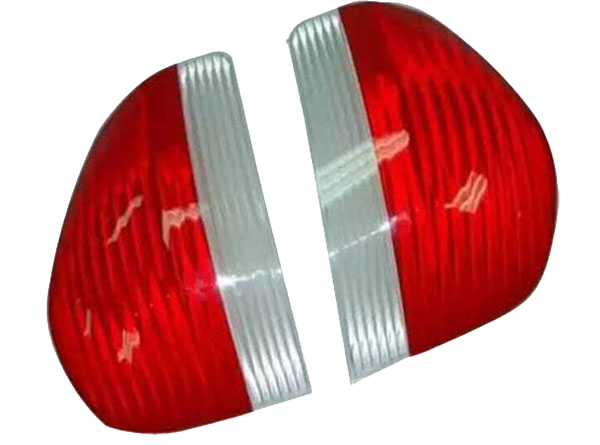 Transparent double injection automobile lampshade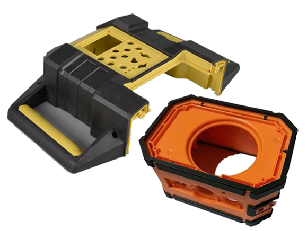 Double injection industrial device parts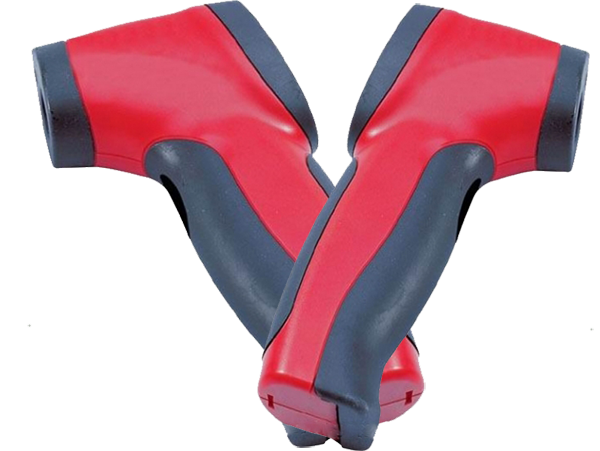 Double injection plastic parts for medical instruments
1. Two kinds of materials inside the double-injection molded parts have good encapsulation: the two plastic materials are completed in the same injection mold in the same injection cycle and do not need to be manually picked up and place in the mold. Compared with cladding or more traditional insertion process, it can greatly reduce the defects caused by misalignment .
2. Internal materials of double-injection injection molding parts: firm and reliable combination, with good water-proof, dust-proof and sealing properties.
3. The double-injection injection molding parts can make the materials of various colors or textures combine together, make the products more beautiful and unique, and win the favor of customers. and will be more competitive in the market
4. After double-injection injection molding, two materials with different hardness, texture or performance can form different parts of parts according to needs, and comprehensive performance can be obtained. Such as strength, insulation, holding comfort and flexibility.
5. After double-injection molding, two materials that are difficult to be bonded by other processes can be made into a complete part.
6. The double-injection molding parts are composed of different materials into one part in advance to reduce and avoid the adhesion and further assembly of multiple parts and reduce the cost.
7. The production cycle of double-injection molding is shorter than that of other injection molding methods, which is easy to realize automatic production and high production efficiency.
8. In double-injection injection molding parts, special materials with high price can be used for surface or core materials to obtain special performance, such  as anti electromagnetic interference, high conductivity and other materials to improve product performance.
9. Double-injection injection parts can adopt different materials according to the use characteristics of different parts to reduce the material cost. For example, the soft material is used for the surface of the thick finished product, the hard material is used for the core material to meet the strength, or the foamed plastic is used for the core material to reduce the weight of products.
10. The core material of double-injection injection mold can use low viscosity material to reduce injection pressure and reduce injection difficulty.
11. Double-injection injection molding parts are suitable for improving human body engineering: the handle or touch surface held by hand is made of soft materials for easy holding and operation, so the obtained items are consistent with human body engineering. This is particularly important for medical devices and other hand-held products.
12. Double-injection injection molding can combine hard and soft polymers, and even small products can provide excellent comfort and practicability.
Mestech is an experienced plastic manufacturer who can help you complete the whole process from concept to finished product, and ensure to provide cost-effective solutions. Please contact us if you need.
---
Previous:
Plastic drawer
---